Established in 2022, Asbestonomy's mission is to reduce the risk of asbestos exposure worldwide. As simple as it may seem, this ambition is still far from being achieved. 
Asbestos is still not banned absolutely everywhere! Today, millions of people around the world are exposed to asbestos fibres at work or in their daily lives, sometimes unknowingly. And even in countries where asbestos is banned, this mineral fibre – which is invisible to the naked eye – continues to do enormous damage. 
With our range of different backgrounds and experiences, we know that these exposures are easily preventable. Reducing the risk of exposure could save millions of lives in the years to come.
DEFINITIONS AND CHALLENGES
 The suffix -nomy comes from the Greek for distribution, organisation (« arrangement ») and management. More specifically, it denotes a system of rules, laws or knowledge, often linked to science. Asbestonomy is defined as the science of asbestos and its associated system of knowledge, internationally organised and distributed to better manage the risks associated with asbestos and thereby reduce the risk of exposure. To do this, Asbestonomy gathers, creates, promotes and processes knowledge in order to effectively increase the skills of asbestos risk management stakeholders. 
The effects of asbestos on human health: to better understand the different mechanisms we can use to protect people. 
Asbestos in the professional world: to catalogue the various methods and tools available to reduce the risks, from in-situ management to removal and disposal. 
Asbestos in the environment: in both its natural and processed state, to better understand its environment and thereby manage it more effectively. 
Research and development, innovation: to explore new methods, knowledge and innovations aimed at preventing the risks of asbestos.
OUR DIFFERENT OPERATING METHODS
The Asbestonomer community recognises the value of knowledge sharing. We provide practical tools to help you to intelligently capitalise on our knowledge and know-how by creating synergies within the community of asbestonomers.
AMONG THE TOOLS AT YOUR DISPOSAL :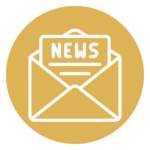 A bi-monthly newsletter to stay connected and up to date on new regulations, innovations, knowledge and other topics.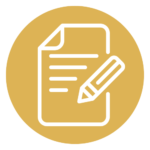 Written content including scientific works and the book « Voyage au bout de l'amiante » (« Journey to the End of Asbestos").
Media, with replays of conferences, interviews and educational videos.
Asbestonomy aims to achieve international knowledge sharing through:
A directory of recognised contacts to facilitate discussion within the community 
International professional training 
International work groups to exchange ideas with experts and work together to deliver solutions for our sector
Asbestonomy is committed to providing technical and financial support to initiatives that reinforce our shared mission:
Associations, charities and foundations that work daily to support victims of asbestos-related diseases 
Asbestos management and removal projects where they are needed but would normally not be possible in the local economic context
Campaigns to improve asbestos regulations at the national or international level 
Local events and conferences held to raise awareness and increase local competence
The highlight of the year is an international event for members to share ideas, encourage collaboration, and breathe life into various discussions. The event aims to bring together international asbestos professionals at conferences led by experts, and allow them to socialise and get to know one another. To maximise Asbestonomy's reach and ensure that everyone gets a chance to attend, this international event moves to a different location each year. After the success of our London 2022 event, we'll be heading to Brussels in 2023.